Common Plumbing Problems in New Homes in Surprise, AZ

When you buy a new home, you expect it to be in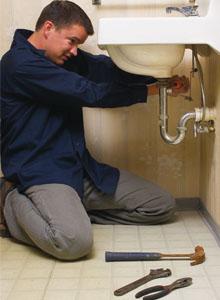 great shape and last you for years; unfortunately this isn't always the case. When new homes go up quickly, or are made on the cheap, there are bound to be issues with them. Plumbing is one place, in particular, where shortcuts or cheap materials don't always cause problems right away. If proper installation procedures weren't followed, or set times for plumbing adhesive were forgone, the pipes may leak prematurely. It may not be a large leak, and you may not notice it right away. These are the types of leaks that lead to major mold problems in the drywall of a home. That's why it can be extremely important to have a certified Surprise, AZ plumber inspect it your pipes.

Cheap fixtures may also be a problem in new construction homes. The mechanics on the interior of a knock-off brand toilet reservoir can break within a year of installation. The same is true for the washers and valves on faucets and sinks. Without a proper inspection you may never know if you are sitting on a potential plumbing disaster.
Water Heater Repairs and Installations

While name brand water heaters are usually used, the pipes connecting them often develop leaks in the first few years. This can be due to poor installation technique, pressure issues or even a vibration that has caused the couplings to come loose. By having a professional inspection, many of these issues can be handled for a fraction of the cost that a single emergency could cause.